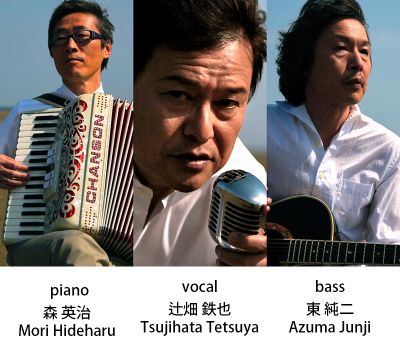 PICASSO, the band, debuted in 1984, with the song, Honki! Tricky Lady.
The band rose to fame in 1986 with the songs Cinema, Fantasy and Begin the Night, which were the ending theme songs for the Japanese anime Maison Ikkoku, and gained a wide and large demographic of fans, with a majority being anime fans and also including international fans. Their music is characterized as being distinctive, unique and experimental in comparison to other bands.
The band consists of Hideharu Mori, the keyboardist, Tetsuya Tsujihata, lead vocalist, and Junji Azuma, the bassist.
The band stopped being active from 1995 until they started their own record label called METORONOM Records in 2000. In addition to becoming active, they have also started to produce other young artists as well.
Eventually they started to have concerts again and are still active to this day.
Each member has also participated in songwriting, composing and producing for various different artists.